Hip, lively, and trendy, Pearl District is one of the most desirable places to live in Portland. Nestled along the Willamette River, Pearl District is known for its boutiques, art galleries, parks, elevated restaurants, and third-wave coffee shops. Walkable — or easily navigated via the city's robust public transportation system — residents can effortlessly commute for work and leisure.
Considering moving to Portland's Pearl District? Explore the latest figures, real estate, things to do, and more!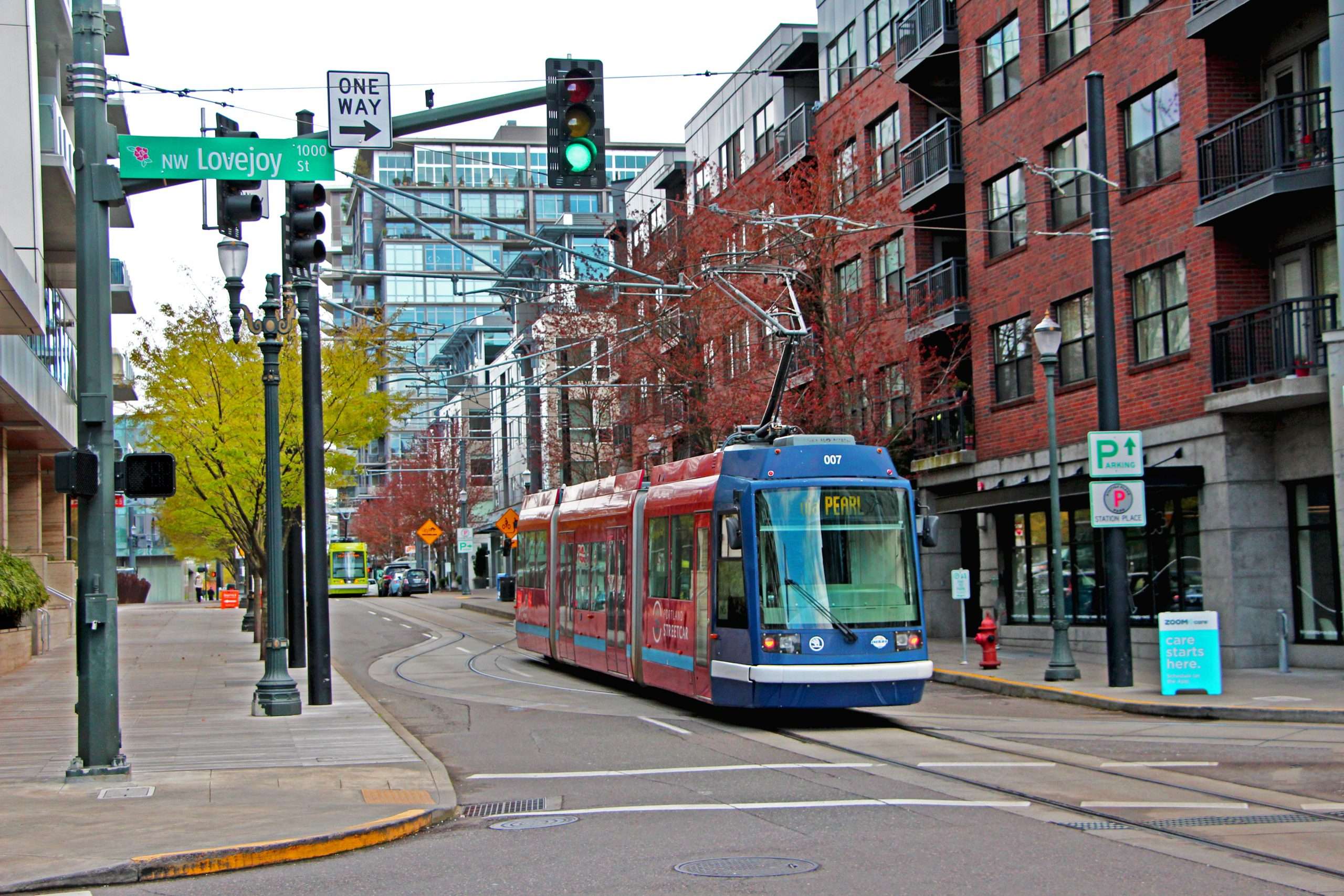 Where is Pearl District?
The Pearl District neighborhood is located in the central heart of Portland. Located along the Willamette River, and brimming with stunning parks, locals enjoy an abundance of natural scenery in the middle of this urban community.
The total area of the Pearl District is 0.47 square miles. It is encompassed by the Pearl District Neighborhood Association, and by Neighbors West/Northwest. Portland's Pearl District conveniently borders Nob Hill, Slabtown, Old Town, Goose Hollow, and Interstate 405.
Map of Pearl District
Pearl District History & Overview
The population of the Pearl District is 9,193 (as of the 2020 Census). This figure has grown steadily since 2010. Over the last decade, the population of this neighborhood alone has increased by an impressive 53 percent! Once home to warehouses and railroad yards, this community has transformed into a hip and trendy neighborhood.
Pearl District demographics:
Pearl District population: 9,193
Median household income: $65,746
Median age: 39
Racial & ethnic composition: 78% White, 9%Asian, 4% Black or African American, 4% Hispanic, 3% two or more races,1% Hawaiian or Pacific Islander
Male vs. female: 51% male, 49% female
View this post on Instagram
What's it Like Living in Pearl District?
Residents of Portland's Pearl District enjoy a superior quality of life thanks to the neighborhood's many conveniences and amenities.
This neighborhood has entertainment and activities for people of all ages and abilities to enjoy. The most prevalent type of activity in the area are the numerous parks scattered throughout the Pearl District.
One of the largest parks in the Pearl District is the historic North Park Blocks. Spanning from NW Glisan Street all the way down to West Burnside Street, enjoy acres of tree-lined walking paths, artwork, basketball and bocce courts, and a whimsical playground. Another sprawling park found in the Pearl District is The Fields Park. Located steps from the Willamette River on the neighborhood's north side, visitors can relax in the park's spacious fields, take their dog to the off-leash dog park, and go to the always-popular playground.
Throughout this part of Portland, residents also have access to several museums, an excellent shopping and dining scene, and all forms of public transportation.
Life in the Pearl District is easygoing and relaxed, yet vibrant and thriving. Balancing city life with a multitude of green spaces, arts, and culture, this is a wonderful place to reside.
View this post on Instagram
Things to Do in Pearl District — Best Restaurants, Attractions & Shopping
What are some of the primary things to do in Pearl District, Portland? Compact yet filled with every desirable amenity imaginable, locals want for nothing. Explore some of the best places for Pearl District locals to shop, eat, and visit in their free time.
Restaurants
Up and down the streets of the Pearl District, you'll find every type of cafe, bar, and cuisine you could want. The quality of each area establishment is on-par with the rest of Portland's world-class food and beverage scene.
One of the best local restaurants is Oven and Shaker. This trendy pizzeria is highly rated, and has an outstanding reputation in the community. Serving up authentic Italian dishes with a unique twist, this restaurant's specialties are craft cocktails, delectable appetizers, and an impressive menu of fire roasted pizzas.
Craving small bites? Irving Street Tapas is the place to go. Boasting a cozy, intimate ambiance and a menu of globally-inspired tapas, wine, cocktails, and liquors, it is easy to see why this restaurant is so popular.
Shopping
Running your weekly errands? Throughout the Pearl District, there are plenty of favorite places to shop for groceries and your everyday needs. Minutes from home, locals can visit Whole Foods Market, lululemon, Safeway, and REI.
Hands down, one of the most popular retailers in the Pearl District (and in Portland) is Powell's City of Books. An iconic and beloved city institution, this internationally known bookstore carries new and used volumes of books across genres. Over the years, Powell's has earned a reputation for being the ultimate destination for book lovers.
Things to do & attractions
In addition to the many parks found throughout the Pearl District, there are several noteworthy attractions in the neighborhood.
Looking for a peaceful oasis in the middle of the city? Lan Su Chinese Garden is a must-see for all visitors and new residents. Situated steps from the Willamette River, this tranquil space features rare plants that are native to China, serene walking paths, intricate stonework, and an authentic tea shop.
When you're in the mood for a fun night out, the Roseland Theater is a great place to go. Featuring performances from a wide array of indie singers and bands, music fans pack this theater on most days of the week.
Schools in Pearl District
Pearl District is part of the Portland Public School District. There are not many schools located directly inside of the community. However, there are highly rated school minutes from the area. Top schools found in (and around) the Pearl District neighborhood include Metro Montessori Middle School, Lincoln High School, and Ainsworth Elementary School.
Is Pearl District Safe?
Pearl District is a somewhat safe place to live. Since it is part of a city environment, crime is higher when compared to suburban and rural locales. Total crime rates in the Pearl District are 51 percent higher than the national average. However, violent crime rates are nine percent lower than the national average. Despite the elevated total crime rate, there are many excellent places to live in the Pearl District.
Pearl District Real Estate
The vast majority of residential properties in the Pearl District are luxurious condo units. The current median price for Pearl District homes is $475,000. Condos range greatly in size and style. Whether looking for an efficient, budget-friendly unit or a sprawling and sophisticated home with dazzling views of Portland, you can find it all in this neighborhood.
Alternatively, for those planning to rent, the average monthly rent cost in the Pearl District is $2,930.
Planning your move to the Pearl District neighborhood in Portland? Our Pearl District movers at PDX Movers are here to deliver a stress-free and relaxed experience. Serving over 3,000 customers per year, we've perfected the art of efficient and seamless relocations. Contact us today for your custom moving service quote.