Ready to buy a house in Oregon? Whether you're already an Oregon resident and ready to buy your first home or you're relocating from outside the state, the process doesn't need to be intimidating. Here's everything you need to know about buying a house in Oregon including average prices, unexpected costs, first time buyer programs, and a step-by-step guide.
How to Buy a House in Oregon – The Steps
With an experienced real estate agent and loan officer to help you, buying a home in Oregon is a breeze once you make sure you qualify and can afford a loan. Here are all the steps you will take plus tips on where to buy a house in Utah and what to look for.
#1. Set a Home-Buying Budget: How Much Does it Cost to Buy a House in Oregon?
Before you start your home hunting, it's important to get a realistic idea of what you can afford. Buying a house in Oregon requires more than considering just the purchase price and property taxes; there are many hidden costs of owning a home you'll want to think about.
Ideally, no more than 28% of your gross income should go toward the PITI payment (Principal, Interest, Taxes & Insurance). On top of this, you'll have hidden homeownership costs too.
The average American homeowner pays about $9,080 in unexpected homeownership expenses. In Portland, it's much higher: expect $12,600 in hidden costs of owning a home. You should budget for the following.
Closing costs: Expect $2,000 to $4,000 in closing costs when buying a house in Oregon.
Utilities: $282 on average per month for electricity, natural gas, water, and internet. Oregon is one of the most affordable states for natural gas and electricity.
Homeowner's insurance: $1,608 per year on average in Oregon
Gutter cleaning, HVAC maintenance & pressure washing: $700 per year
Property taxes: $3,700 per year on average in Portland. Note that Oregon's property taxes aren't tied to recent assessed home values. Click here to see average tax rates by Oregon county.
View this post on Instagram
To help you decide if you can afford to buy a home in Oregon, it helps to know what to expect in terms of prices.
The average home price in Oregon is $440,000 in spring 2022. That's up 15.8% year-over-year.
However, the COVID-19 pandemic dramatically affected the Oregon real estate market like the rest of the country. Low inventory and high demand have made it a seller's market. Between spring 2020 and 2022, the number of homes for sale was down 73% and the median days on market was down from 134 to just 15! You may get a more realistic idea of Oregon home prices by looking at figures over the past three years. In March 2020, the average home price in Oregon was $379,900. In 2019, the average price was $352,000. That may give you a better idea of what to expect going forward.
Trying to decide where to buy a house in Oregon? Here are average home prices by city to help you budget.
Portland: $515,000
Salem: $375,000
Eugene: $421,500
Gresham: $422,500
Hillsboro: $465,000
Beaverton: $473,500
Bend: $625,000
This calculator can help you determine how much house you can afford.
#2. Get Financing – What Is Needed to Qualify and Get a Loan to Buy a House in Oregon?
Buying a house in Oregon requires both financial preparedness and an acceptable credit score. While all lenders have their own underwriting standards, the following are the basic requirements to buy a house in Oregon.
Ability to Repay
You'll need to be able to afford the mortgage payments for the home you buy. The lender will consider your income, assets, monthly expenses, credit, and employment under the ability-to-repay rule. Lenders want to see a debt-to-income ratio under 36% with no more than 28% of your monthly debt going to your total mortgage payment. Your debt-to-income ratio can be up to 43% however.
Use this debt-to-income ratio calculator to determine yours.
Down Payment
As a first time home buyer in Oregon, you may have a down payment already saved up. Even if you do not, you may still be able to qualify for a mortgage depending on the loan type. You may even take advantage of first time home buyer grants in Oregon, listed below, to help.
The down payment you need depends on the loan type. The following are the minimum requirements for a down payment to buy a house in Oregon.
FHA loan: 3.5% down
VA loan: No down payment
ODVA loan: 5% down
USDA loan: No down payment
Fannie Mae HomeReady loan: 3% down
Freddie Mac Home Possible loan: 3% down payment
Conventional loan: 3% down
Note that putting down less than 20% on a conventional (non-government-backed) mortgage will require private mortgage insurance (PMI). PMI can be very expensive and it is required until you reach 80% loan-to-value. PMI is 0.5% to 1.5% of the loan amount per year! With an average home price of $440,000 in Oregon and assuming a 5% down payment, that works out to $4,180 per year at 1%. That's $348 per month on top of your principal, interest, property taxes, and homeowners insurance!
With an FHA loan, you will be stuck with costly mortgage insurance premiums (MIP) charged as a one-time upfront fee of 1.75% of the loan amount and then monthly as part of your mortgage payment. The monthly FHA mortgage insurance premium ranges from 0.45% to 1.05% of the loan amount per year. The size of your down payment, loan term, and loan amount determine the fee.
To avoid this high cost, make it a goal to put down as much as possible to avoid PMI or seek a mortgage program without PMI. You may have luck with a credit union over a larger bank. For example, Oregon's Rivermark Community Credit Union offers loans for first time buyers that require 3% down with PMI or a 100% combo loan with 100% financing (in the form of a first and second mortgage) to avoid PMI.
Acceptable Credit Score
To get approved, you will need an acceptable credit score and credit history. Most lenders require a FICO score of 620, but you can get approved for an FHA loan with a minimum score of 580. With a score of 760 or higher, you'll be able to qualify for nearly any type of loan with the best mortgage rates.
Even if your credit score is good enough to get approved, it's still helpful to check your credit reports and look for any mistakes or areas you can improve. Boosting your score by even a few points can push you into a better mortgage rate. Here's how to get your credit ready to apply for a mortgage.
Manageable Debt
As discussed above, your debt-to-income ratio plays a big role in qualifying for a mortgage. Your level of debt should be manageable and still allow you to afford your mortgage. Your lender will consider student loans, personal loans, credit card debt, auto loans and more to calculate how much of your monthly income goes toward debt repayment. Some mortgage programs and lenders are more forgiving than others when it comes to an acceptable level of debt.
Knowledge of Mortgage Programs
It's important to understand the mortgage options available to you before you buy a house in Oregon. The right loan program depends on how long you will stay in your home, whether you expect your income to go up, your credit score, your down payment, and more. Common options include:
VA loan or ODVA loan
Conventional loan
Jumbo mortgage
Fixed-rate mortgage
Adjustable-rate mortgage (ARM)
Once you choose the right loan program, the next step is getting pre-approved for a mortgage with a lender. Mortgage pre-approval is much like getting approved for a loan as it requires supplying the lender with documentation of your assets, debt, income, and rental payments. Always get pre-approved before house hunting in Oregon to ensure your offer is taken seriously.
#3. Hire an Oregon Real Estate Agent
With a pre-approval letter in hand and a good idea of your budget, you're ready to find a buyer's agent to represent you and help you find a home. It's always advised to work with an experienced real estate agent who will protect your best interests, help you find a home, and prepare an offer then negotiate based on market analysis and your goals.
In Oregon, seller's typically pay the fees for the real estate agents. This means there's no reason to get the representation you need, especially if you're a first-time buyer or buying a home in an unfamiliar area.
Here are some tips for choosing the right real estate agent to help with buying a house in Oregon.
#4. House Hunting in Oregon & Mistakes to Avoid
Next is the most exciting part: house hunting in Oregon to find the home of your dreams. Where is the best place to buy a house in Oregon? Your agent can help you narrow down cities and neighborhoods once you've chosen an area. Your agent will discuss what you're looking for, your budget, your wants and needs, where you work, and anything you see changing in your life within the next few years to recommend areas.
You don't need to rush the home hunting process, but be prepared to make concessions and accept that you will never find a home that has everything on your need and want list. In 2020, the typical home buyer spent 8 weeks home hunting and looked at a median of nine homes before making an offer.
Want to know how to buy a house in Oregon like a savvy buyer? Avoid these common first time home buyer mistakes.
Don't focus too much on short-term thinking. Consider the future!
Do not overlook serious problems or offer too much because you fell in love or you're being outbid.
Focus on location first and everything else second. You can never change the location so consider your commute, the neighborhood, amenities, schools, and convenience.
Don't focus too much on cosmetics, especially things that are easy to change. The foundation, roof, and structure deserve more attention!
Be as open-minded as possible. Try to use your imagination to see the potential in every home and don't narrow your search too much to a specific area, home style, or feature.
#5. Make an Offer on an Oregon Home
When you find the home that calls to you, your agent will help you make a strong offer. Your agent will discuss a strategy such as going in with your strongest offer or if they think you can come in under asking based on market conditions. They will help you decide on an offer price based on comparable sales and recommend contingencies.
The seller may make a counteroffer to ask for reduced seller assistance, a higher offer, or fewer contingencies. Negotiations may go back and forth but, if everything goes well, you will end up with a purchase agreement signed by both parties and you will officially be under contract!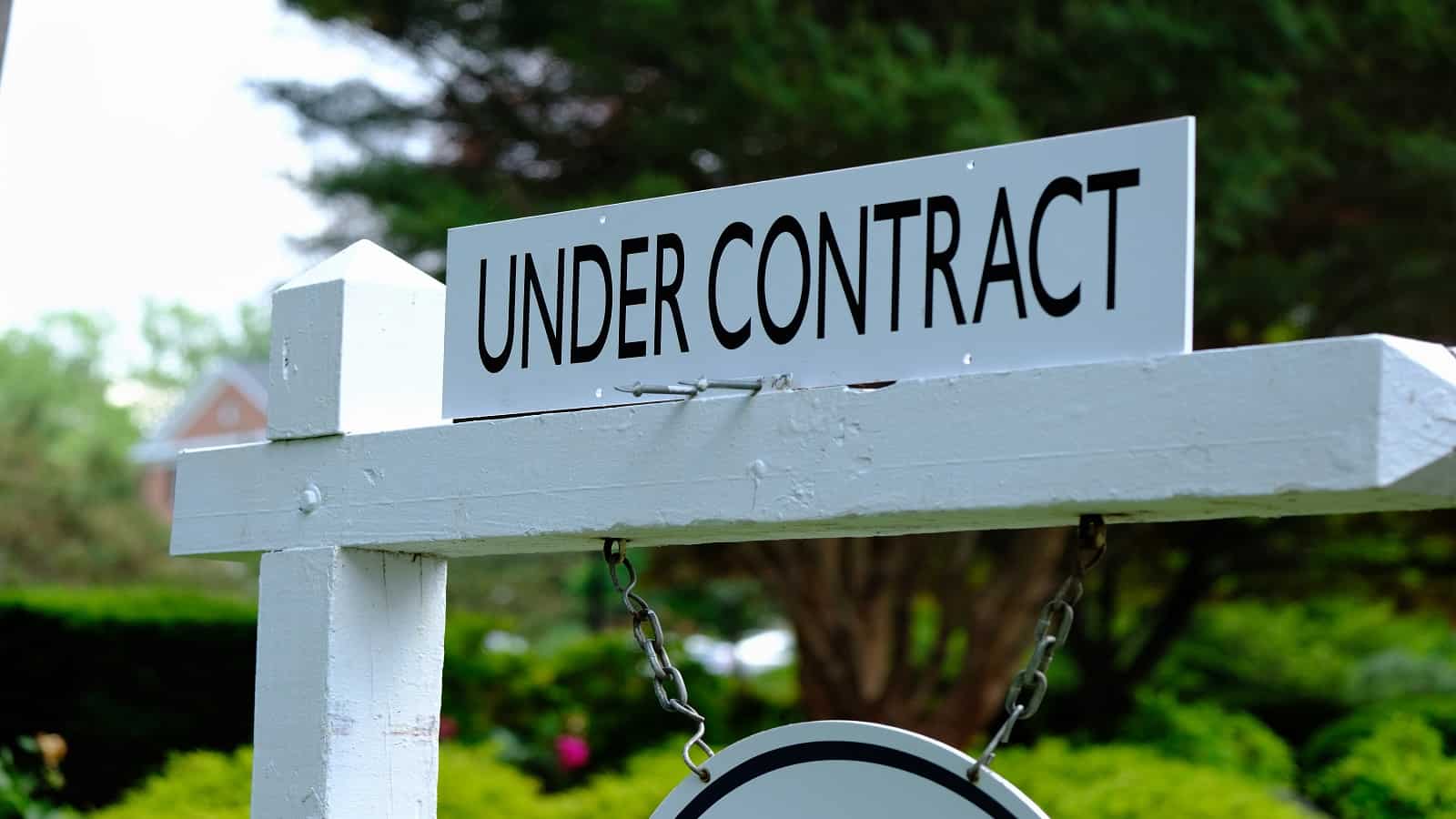 #6. Close on Your House & Get the Keys
Once your offer is approved, you will work with your lender to finalize your mortgage through a full mortgage application. Note that you do not have to stay with the same lender you used to get pre-approved! Once you find a home, you can choose a different lender if you can get a better deal.
It takes about 60 days between the signed offer and closing. During this escrow process, contingencies must be met, the home will be inspected, and your mortgage will be finalized. When everything is done, you will meet with your real estate agent to sign the documents that transfer ownership and funds and receive the keys to your home!
First Time Home Buyer Programs in Oregon
If you're preparing to buy your first home, you may qualify for down payment assistance in the form of a loan or grant. These first time home buyer grants in Oregon and 0% interest second mortgages make it easier to buy the home of your dreams.
Buying a house in Oregon isn't as overwhelming as it may feel. After determining how much you can afford, getting pre-qualified, and finding a real estate agent, you'll be ready to start your home search. Once your offer is accepted, PDX Movers is here to help. We'll take the heavy lifting and stress out of moving so you can look forward to closing on your new home!