Located 30 minutes east of Portland is the bustling city of Hillsboro, OR. The fifth-largest city in Washington, Hillsboro is the county seat for Washington County and a Tualatin Valley destination for both residents and businesses. The area is known for its prevalent tech sector, natural beauty and, interestingly, its love of beer. The city even named its minor-league baseball after a common brewing ingredient: The Hillsboro Hops.
If you're wondering if Hillsboro is your next destination, you've come to the right place. This ultimate city guide has the answers to all your questions, from where to live to what it's like working here to what native Hillsboro residents do for fun. Ready to find out if Hillsboro is the community for you? Let's get started.
Who Lives in Hillsboro?
Hillsboro is the largest city in Washington County, with a total population of over 100,000 people. The median household income in the city is $75,599, nearly ten grand higher than that for the Greater Portland Area and almost $20,000 higher than the state median. About 70% of local residents actively work in the Hillsboro area. 
Hillsboro demographics indicate a median age of 34, making this a decidedly young area. The largest age bracket here is millennials from ages 25-34 years old, followed closely by those in their late 30s and early 40s. About half of the people living in Hillsboro are married, and half the population also has kids under the age of 18. This gives the city a healthy mix across all age groups, with both family-oriented neighborhoods and hip, urbanite areas full of young professionals.
Hillsboro Cost of Living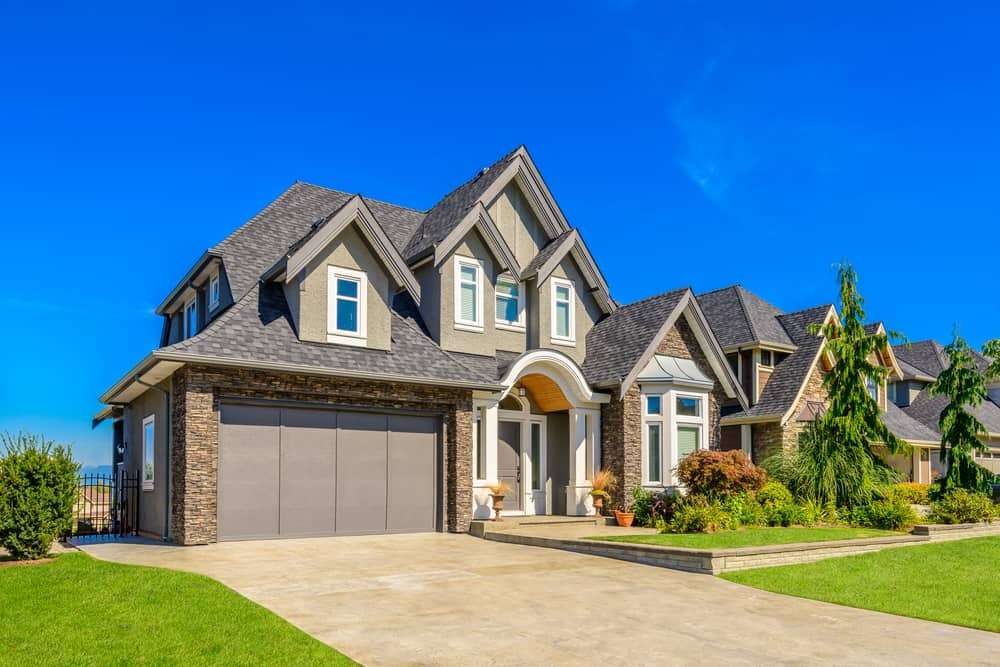 With such a high median income, it should come as no surprise that Hillsboro is, overall, an affluent city. Accordingly, the cost of living here is higher than the national average— about 17% higher to be exact! Wondering what costs look like in Hillsboro? Here are a few examples you may encounter while living here:
A pint of domestic beer will cost you about $4.00 at a restaurant

A gallon of milk at the grocery store costs about $2.99

You'll pay about $13.50 for a ticket to see a movie.

Most people here pay at least $100 per month on utilities.
Just over half the locals in Hillsboro own their homes. The median home price here is $282,300, though home prices range from $150,000-$750,000 in general. Property taxes in Hillsboro are fairly steep, costing most families more than $3,000 per year. Renters in the area also pay a hefty price for their homes; the average rent in Hillsboro is $1,602 per month and increased 5% in the last year alone.
Schools in Hillsboro, OR
Families moving to Hillsboro have plenty of options when it comes to schools. The city is home to a total of 90 schools between public and private institutions, including 24 elementary schools, 11 middle schools, and 10 high schools. One of the best high schools in Hillsboro is Century High School, located on Century Boulevard on the city's south side. Part of the Hillsborough School District, Century High has been open since 1997 and serves a total of 1,600 students from 9-12th grade. The school has a 92% on-time graduation rate and offers an array of Advanced Placement, career-based, and technical courses, as well as 18 sports clubs and 25 academic extracurriculars for students to explore.
Hillsboro Jobs
Hillsboro prides itself on its healthy and growing economy, with plenty of jobs in an array of industries. Employment in the area is growing rapidly, adding more than 7% new jobs in the last year alone. Because Hillsboro is part of the "Silicon Forest," the top industry in the city is tech, with giants such as Intel, Adobe, Comcast and Salesforce calling Hillsboro home. Other top companies in the area include Kaiser Permanente, Nike, Wells Fargo, and Qorvo. In addition to tech, advanced manufacturing and biotechnology play large roles in the local Hillsboro economy. 
Weather in Hillsboro
Wondering what weather to expect when you move to Hillsboro? Summers here are short and dry, while winters are characterized by lots of clouds and rain. In fact, there are only 142 sunny days per year in Hillsboro, compared with a national average of 205. Although it rarely dips below freezing the area does get about three inches of snow per year. When considering moving to Hillsboro, be prepared for any kind of weather!
The Best Hillsboro Neighborhoods
Hillsboro has dozens of neighborhoods, each with its own unique community feel, to choose from. Among the local areas, you'll find the zip codes 97006, 97007, 97123, 97124, and 97229, and the area code 503. While all the neighborhoods in the area are wonderful, we understand that too many choices can feel overwhelming. When looking for a Hillsboro, OR home for sale, keep these popular locations in mind:
Downtown

: Want to live in the heart of the action? Downtown Hillsboro is perfect for young professionals who want to be just steps away from the best companies in town. Homes in Downtown cost about $362,380 on average, and renters pay about $1,398 per month on average.

Orenco Station

: One of the oldest communities in Hillsborough, Orenco is known for its small-town charm and enormous farmer's market! The area is highly valued, with home prices around $459,650 and rents around $2,000 per month.

Reed's Crossing

: One of three districts in the South Hillsboro master-planned community, Reed's Crossing features beautiful new construction homes ina family-friendly neighborhood. The neighborhood features a range of home styles to suit every family's needs, as well as apartments and townhomes for singles and young couples.
Things to do in Hillsboro
There's always something fun to do in Hillsboro! Hillsboro, OR  provides for some very convenient shopping including Costco, Hillsboro Farmers Market,  Lowes, Home Depot, & The Streets of Tanasbourne. Plus, it's only 30 minutes from Hillsboro to Portland OR, which means even more fun is right at your fingertips. Looking for things to do closer to home? Here are two local attractions you won't want to miss when the sun comes out:
Noble Woods Park

: This park covers 38 acres of wooded beauty and is the perfect spot for jogging, walking or biking. Natural viewpoints provide great selfie spots and places for birders and nature enthusiasts to see the park's myriad wildlife.

Rood Bridge Park:

Spanning 59 acres, this municipal park offers plenty of amenities, including picnic tables, a shelter, a playground for kids, sports courts and a launch spot for non-motorized boats to explore Tualatin River.
Hillsboro Restaurants
Sometimes, the thought of cooking at the end of the day is just too much! On those days, Hillsboro locals go out to their favorite restaurants. While there are dozens to choose from, these two top our list:
Vivi's Vietnamese Noodle House
When you're craving classic noodle dishes, there's nowhere better to go than Vivi's Vietnamese Noodle House. The family created recipes have been perfected over the years to have the perfect balance of flavors that will have you coming back for more. 
Copper River Restaurant & Bar
This upscale kitchen serves a menu filled with classics and seasonal favorites, so you can always come back and try something new. Entrees include everything from wild-caught salmon to crispy fried chicken, so everyone in the party can have something they'll love.
Hours

: 11AM–11PM Sunday-Thursday, 11AM-12AM Friday-Saturday

Phone

: (503) 640-0917
Tips for Moving to Hillsboro
Now that you're a mini-expert on everything Hillsboro, do you think this community is the right fit for you? When considering moving to Hillsboro, keep in mind:
This large city has something for people of all ages

The tech industry is alive and growing in Hillsboro

Be prepared for plenty of clouds and rain.
Ready to get started with your relocation? Give us a call at 503-746-8795 to get started with a free moving quote!